Verschoben
Bisheriges Datum:
Dr. Houstoun's Conjuring (englisch)
Dr. Will Houstoun &nbsp
Fürstenfeld 12
82256
Fürstenfeldbruck
Tickets from €15.00 *
Concessions available
Event organiser:
Kreuz 7 UG, Herzogstr. 63, 80803 München, Deutschland
Information on concessions
Kinder bis 14 Jahre und Menschen mit Behinderung (Behinderungsgrad ab 80%) zahlen den ermäßigten Preis. Der Ausweis ist am Einlass vorzuzeigen!
Event info
Catching a bullet on a china plate. A magician without any hands.
Conversations with the dead. An iconic trick that never happened.
The last five hundred years are filled with astonishing moments of
magic and now you have a unique opportunity to discover the
truth behind the smoke and mirrors. Dr Houstoun's Conjuring is a
very special kind of show: you will see effects that created
legends and hear stories so remarkable that you will question
what is real. Can you trust your judgement or will these past
masters continue to dazzle and deceive? There is only one way to
find out… Join Dr Houstoun as he pulls back the curtain on some
of the most incredible magicians of days gone by!
Location
Veranstaltungsforum Fürstenfeld
Fürstenfeld 12
82256 Fürstenfeldbruck
Germany
Plan route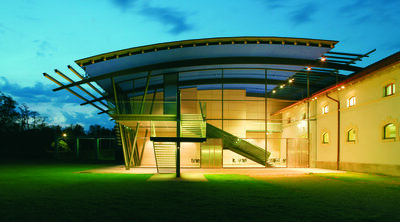 Das Veranstaltungsforum Fürstenfeld zählt zu den führenden Kultur- und Tagungszentren Bayerns. Historische Gebäude, kombiniert mit moderner Architektur und Technik stellen auch höchste Ansprüche zufrieden. Die ausgezeichnete Akustik und Sichtverhältnisse in allen Sälen sowie die stilvolle kulinarische Bewirtung tragen zum perfekten Veranstaltungsgenuss bei. Dabei verschafft die prächtige Barockanlage im Areal eines ehemaligen Zisterzienserklosters dem Veranstaltungszentrum der Großen Kreisstadt Fürstenfeldbruck eine einzigartige Atmosphäre. Der Weg zum Veranstaltungsforum ist gut ausgeschildert, 1.000 kostenfreie Parkplätze stehen direkt vor Ort zur Verfügung (Navi-Adresse: Zisterzienserweg). Zum Bahnhof Fürstenfeldbruck (S 4) gelangen Sie zu Fuß innerhalb von gut zehn Minuten. Direkt vor dem Eingang befindet sich die Bushaltestelle Fürstenfeld.